Right now, the health, safety, and dignity of our neighbors—people of color, immigrants, LGBTQ+ people, women, working families, students—is at stake this November. That's why Zioness is partnering with organizations on crucial nonpartisan initiatives, including phone banking and volunteering as poll workers, to get out the vote this election season.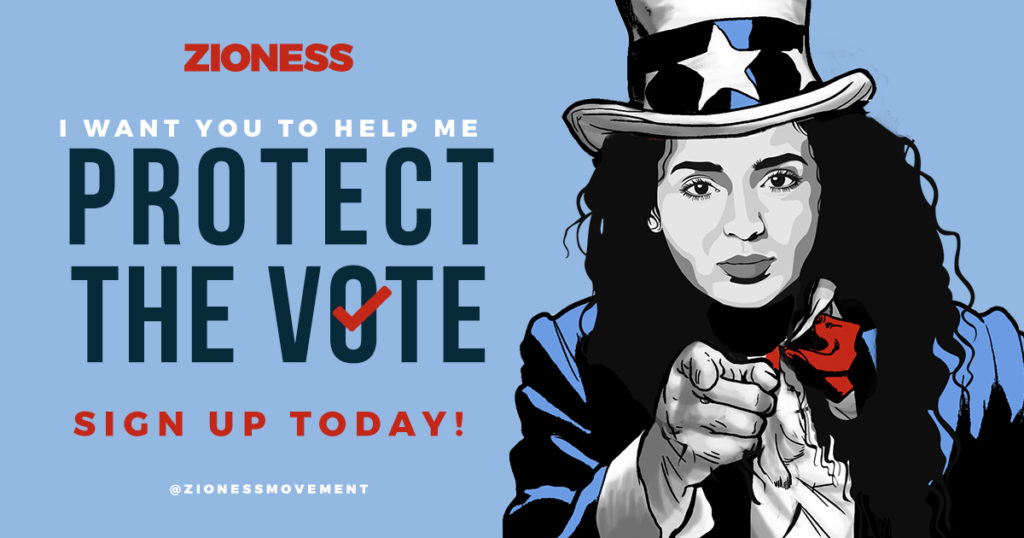 Zioness National Phone Bank
In Partnership with the New Florida Majority
Zioness is thrilled to be partnering with New Florida Majority, a grassroots organization engaging historically marginalized Floridians in the democratic process, for a non-partisan get out the vote initiative in this crucial swing state. Join us for one of our upcoming Zioness training and phone banks (see below for event dates and details). We'll be making phone calls to help voters update their registrations, make plans to vote, and request vote-by-mail ballots. 
---
Tuesday, October 13, 5-8PM EDT: REGISTER HERE
Wednesday, October 14, 5-8PM EDT: REGISTER HERE
Tuesday, October 20, 5-8PM EDT: REGISTER HERE
Wednesday, October 21, 5-8PM EDT: REGISTER HERE
Tuesday, October 27, 5-8PM EDT: REGISTER HERE
Wednesday, October 28, 5-8PM EDT: REGISTER HERE
Register today and share widely with your network! Every volunteer counts. You will receive the Zoom training session information upon registration. *If you have already completed the phone bank training, you'll be able to start making calls as soon as the event begins!*
Zioness joins New Florida Majority in their mission to "unite people across economic, racial, religious and gender lines through a shared love of a democracy that serves all." We are proud to take action with them to include Black and brown voters who have historically been marginalized in the voting process.
Become a Poll Worker
In Partnership with Power the Polls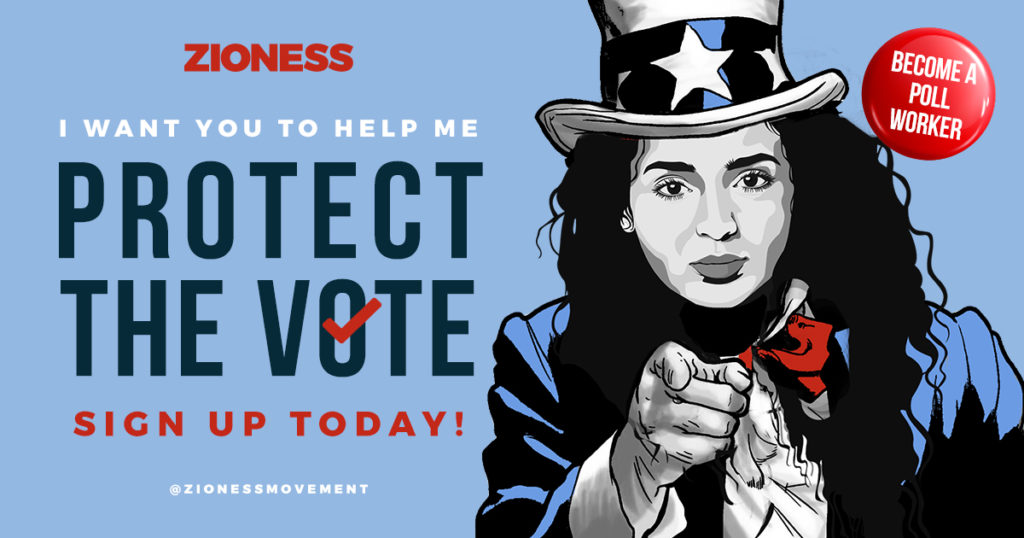 Our nation is 250,000 poll workers short for the November election. When there aren't enough poll workers, voting locations close or lines stretch for hours. Often, poll worker roles are filled by people over the age of 60. Many, rightfully so, will be sitting this election out.
We can make an impact as Zionesses and fill this critical need. For those who are willing and able to serve as a poll worker, join us and Power the Polls. Poll workers receive PPE and training.
Zioness is proud to be working in partnership with Power the Polls, a first-of-its-kind initiative to recruit poll workers to ensure a safe, fair election for all voters. Power the Polls uses data on poll worker requirements researched and collected by the nonpartisan Fair Elections Center, creators of the unique WorkElections.com web portal.