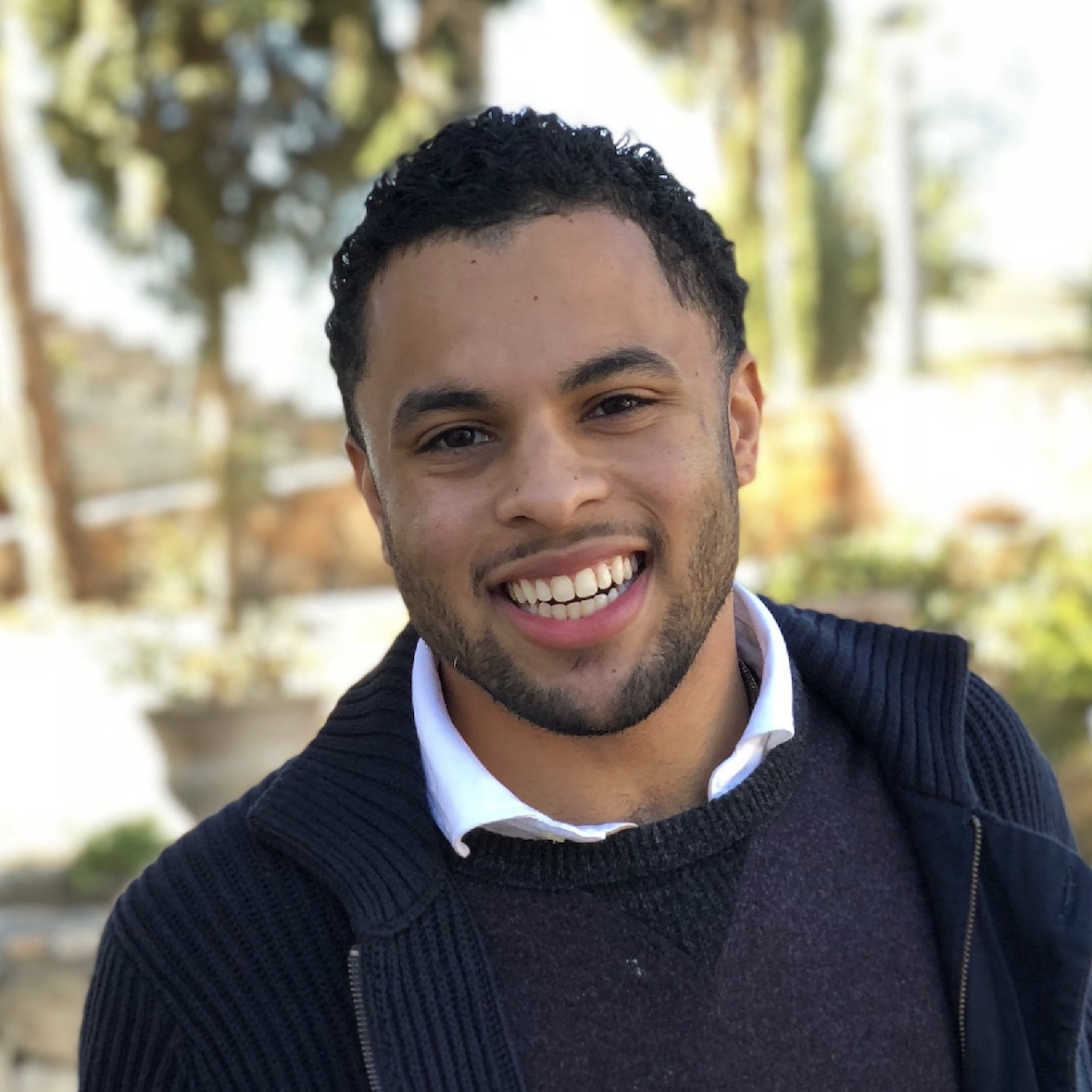 Darryl Coulon (he/him) is our passionate, committed Grassroots Community Organizer. Darryl has committed every day––especially during this crucial time in our country–– to standing up as a progressive, and as a Zionist, for himself and for all who feel they lack a voice. Darryl found his voice in high school through the Anti-Defamation League and their incredible programs connecting likeminded student activists from diverse backgrounds. He took those lessons, connections and passions with him to one of the nation's preeminent HBCUs, Xavier University of Louisiana. While there, and after he transferred to Louisiana State University, Darryl organized student groups that connected Zionism with progressive values, promoting more accurate understandings of Judaism and Israel among those who did not have much experience or interaction with the Jewish community.
When Darryl first visited Israel on an ADL trip in 2016, he saw a complex society that reminded him much of his hometown of New Orleans. There's a saying, "you don't live in New Orleans; New Orleans lives in you." Darryl believes that the same can be said for Jews when it comes to Israel: Israel, Zion, lives in us each and every day. Through Zioness, Darryl is committed to pursuing tikkun olam, building our beloved community, and confronting injustices through collective action.
Darryl graduated from Louisiana State University in 2019 with a B.A. in Political Science. In addition to his activism on campus, he was involved with the Chabad and served as President of LSU's Alpha Epsilon Pi chapter. He recently made the move to Los Angeles, where he is ready to confront challenges and seize opportunities to organize in progressive and Zionist spaces representing all the diverse identities of our community.
In his free time, Darryl enjoys watching college football and learning anything related to cars and aviation.