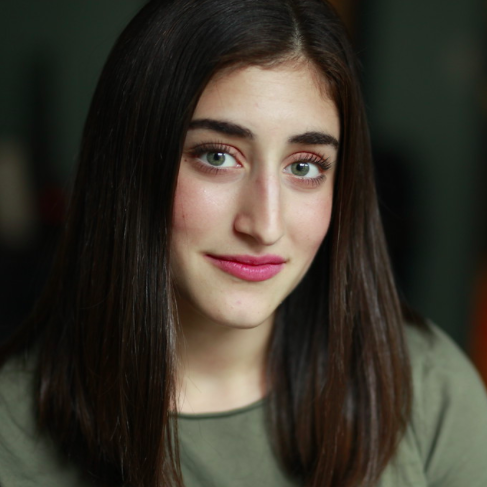 Lauren Fanger has been an advocate for social justice issues since the young age of 11, when she traveled to Virginia with her dad to volunteer for the Obama presidential campaign. She attended URJ Eisner Camp, which piqued her interest in Judaism's connection to social justice. In high school, she fostered this interest by embarking on a five-week Jewish social justice summer program called Etgar 36, during which she met with organizations, activists, educators, witnesses and participants around the country discuss, debate and understand the various political issues that impact us. While a student at NYU she participated in feminist, queer, Jewish, and intersectional organizations, including a weekly anti- racism discussion group, which she moderated.
Lauren visited Israel on an NYU Birthright trip after her freshman year, and thereafter fell in love with the land, the food, and the connection to Jewish history. She became drawn to Zioness after encountering a lack of Jewish Zionist representation in progressive circles at NYU. She is looking forward to helping Zioness change the conversation and create more space for Jews on the left.
Lauren received her B.F.A. with honors in Drama from NYU in May 2020.
In addition to her theatre studies, she participated in Torah study classes and countless Shabbat and holiday celebrations through NYU's Hillel, attended events through NYU's Israel advocacy group "Realize Israel", and marched in protests including The Women's March, the March for Climate Justice, and the March Against Antisemitism. More recently, she volunteered for the Biden-Harris presidential campaign as well as numerous democratic U.S. Senate campaigns by participating in phone banks throughout the country. She also took part in fundraising efforts for the Florida Rights Restoration Coalition and the New Georgia Project.
Lauren loves to spend her free time writing music, screenplays, and trying every New York City restaurant that has shakshuka on the menu. Watch her introduce herself to the Zioness community here!