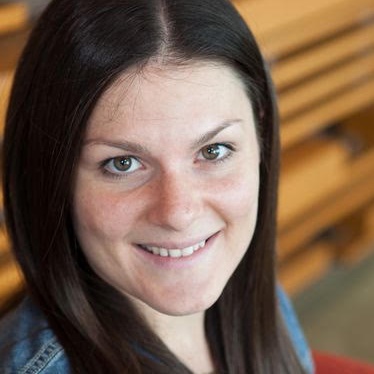 Rabbi Lindsey Danziger is thrilled to join the Zioness team as National Director of Organizing. Two experiences that have most shaped her are spending time in Israel and training as a community organizer. She looks forward to working with Zioness leaders and chapters across the country to advance the progressive causes we care about while leading with our Zionism.
Lindsey grew up in New Jersey and still considers herself a Jersey girl at heart, even though she has spent much of her adult life in the Midwest. She attended Northwestern University ('09) to study Social Policy. After graduating, she spend a year Israel as a year-long OTZMA fellow through the JFNA where she taught English and interned at WIZO Tel Aviv. Lindsey returned to New York to work at UJA-Federation before beginning rabbinical school at Hebrew-Union College-Jewish Institute of Religion from which she received a MA in Jewish Education and Rabbinical Ordination. During rabbinical school she served congregations as a Student Rabbi and Educator in Ohio, Michigan, New York and Florida.
For the past three years she has served as Lead Organizer of RAC Ohio, a Project of the Religious Action Center of Reform Judaism. She trained, organized and led Ohio's Reform Jewish congregations in Issue Campaigns for Criminal Justice Reform, Gun Violence Prevention and Reproductive Rights as well as Civic Engagement. Lindsey is a Board Member of the ACLU of Ohio and Vice President of the Cincinnati Board of Rabbis. She is an Adjunct Professor at HUC-JIR where she trains future rabbis in community organizing. Lindsey lives in Cincinnati, Ohio with her Husband, Rabbi Michael Danziger and their three children, Ben (4), Aviva (3) and Noa (1).