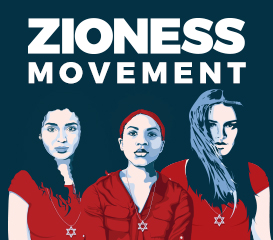 Before long, a new roar may be heard in Baton Rouge. This one, though, may not be coming from Louisiana State University's Tiger Stadium. Instead, it may be the roar of Zioness.
Zioness is not a typo. It's a new, fast-growing organization made up mostly — but not exclusively — of younger women determined to blend their Zionist and Progressive ideals and forge new paths of Jewish activism.
They are especially committed to countering what they see as the false and harmful notion that mainstream Zionism and left-leaning Progressivism are incompatible. They are motivated and passionate, and have begun fighting like lionesses, carving out new space in the social activism landscape for their group and what they represent.