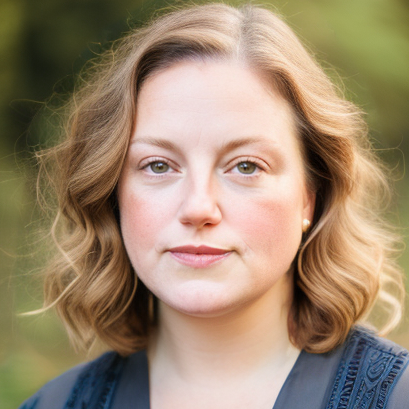 Liza (she/her) brings over ten years of organizing experience in both community and electoral spaces to her role as Organizing & Advocacy Coordinator at the Zioness Movement. Most recently, she worked on the 2022 Wisconsin Coordinated Campaign, helping to elect a strong slate of progressive candidates at various levels of government in Wisconsin. Liza has held various roles in progressive campaigns at the state and federal level, and her organizing journey began with community work focused on mitigating food deserts and increasing food sovereignty in urban and rural communities. She is deeply moved by the devastating effects of environmental racism and is passionate about addressing climate change, issues that are interwoven with food sovereignty.
Liza's personal connection to Zioness' mission is rooted in her family history. As the great-granddaughter of Ashkenazi Jews who fled the homicidal anti-Semitism of Eastern Europe, she unapologetically supports Zionism as a movement that upholds the Jewish people's right to self-determination in their native homeland. Her parents -both ardent Zionists– met in Israel in the 70s, where her father served in the IDF and was a member of the second garin at Kibbutz Yahel. Her upbringing in the Reform Movement and ten wonderful summers at URJ OSRUI nurtured her love for Israel and her Jewish roots. Growing up amongst her parents' community of Israeli expats in Milwaukee, Wisconsin, Liza's childhood was filled with the Hebrew language, Shabbat dinners, and an ardent commitment to Tikkun Olam.
In addition to her work with Zioness, Liza is passionate about workers' rights and issues related to children and families, including universal healthcare, universal basic income, reproductive justice, and high-quality affordable childcare. She volunteers her time with local groups Motherhood for Good and Our Wisconsin Revolution. When she is not empowering leftist American Jews to be active in progressive spaces while courageously supporting Zionist values, Liza enjoys strolling on the beaches of stunning Lake Michigan, reading in a hammock, tending to her myriad houseplants, strumming a guitar, and sharing her love of Jewish culture with her son.