Become a Zioness sponsor and sport your swag for the whole world to see! Because of the enthusiasm we have seen from people like you, our unabashedly progressive, unapologetically Zionist community is growing every day, all over the country and even the globe. When you sign up to support our work, we will send you one of the great gift options below and will reach out to activate and empower you in the advancement of our shared goals. Your support, at any level, is greatly appreciated and will help Zioness expand our meaningful impact.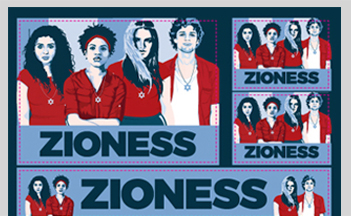 Chai Club $18
With a one-time (or monthly!) gift, we'll send you a sticker postcard. Use it to decorate your laptop, fridge, or car!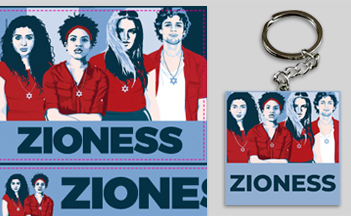 Double Chai Club $36
Double your Chai investment and get a sticker postcard, plus an awesome, metal embossed keychain to bring Zioness on the road!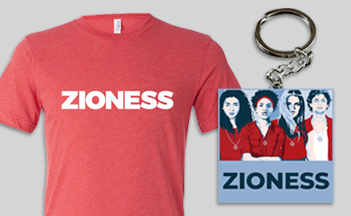 Szold Society $180
Henrietta Szold was an early and passionate Zioness who we think would be proud to sport a Zioness keychain or t-shirt (in red or blue) – sponsor at this level to get both!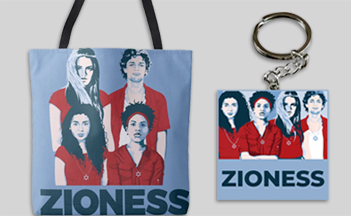 Brandeis Bevy $360
Supreme Court Justice Louis D. Brandeis taught us that "To be good Americans, we must be better Jews, and to be better Jews, we must become Zionists." Get an embossed metal keychain and an awesome Zioness tote.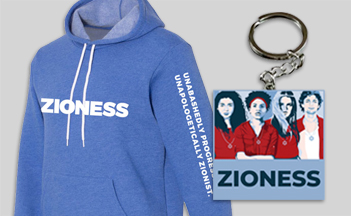 Abzug Alliance $1008
"Battling Bella" Abzug, a Founding Feminist and our first Jewish congresswoman, was a Zioness to her core. Honor her and you'll receive an embossed keychain and super soft hoodie (in red or blue).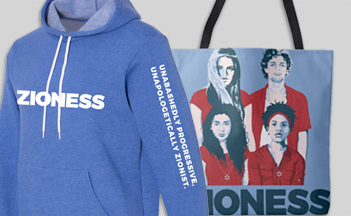 Lazarus League $1800
Emma Lazarus was an extraordinary Zioness, and a hero to Zioness icon RBG. She'd wear our super-soft hoodie (in red or blue) and our tote bag with pride––and so could you!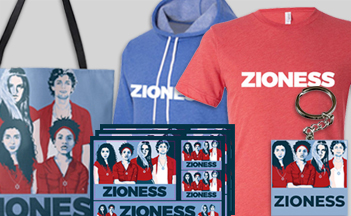 Herzl Circle $3600
Honor the man who needs no introduction. Receive a full Zioness "swag bag": 4 sticker postcards, 2 embossed metal keychains, a tote bag, and a super soft t-shirt and hoodie.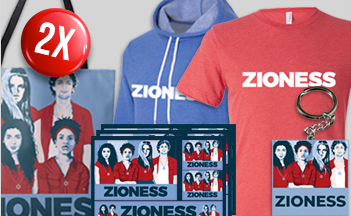 Golda Guild $5,000
Golda Meir, the world's second female head-of-state, founded Israel's progressive Labour Movement as a born-and-bred Zioness. At this level, you'll get two "swag bags" –– one for you, and one for an aspiring Zioness!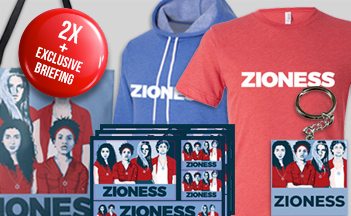 RBG Guardian $10,000
The One and Only Notorious RBG is the ultimate, the original, and our hero in every way. Among her heroes were Henrietta Szold and Emma Lazarus because they "were Zionists before the word was en vogue." RBG Guardians will receive two "swag bags" and an exclusive, biannual Zioness briefing led by our Executive Director.