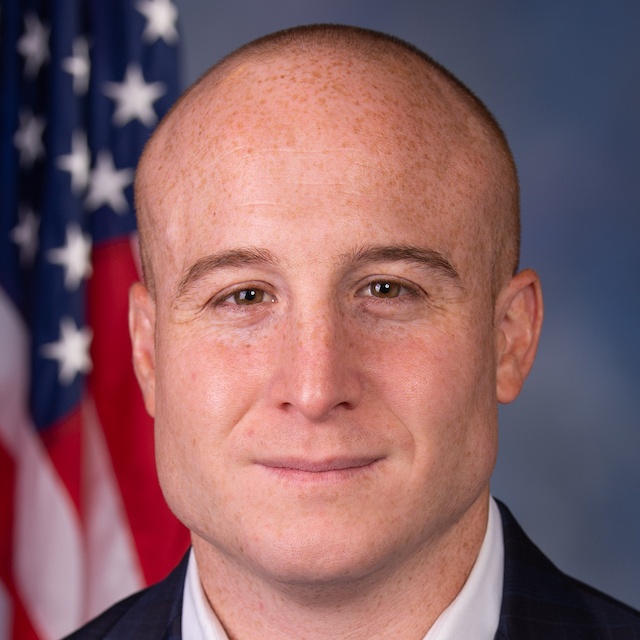 Congressman Max Rose has been a progressive leader for decades, demonstrated both through his extensive experience in government, military, and the private sector, and during his tenure as U.S. representative from New York, senior advisor to the secretary of defense, and an Army infantry officer.
‍A ranger-qualified recipient of a Purple Heart and Bronze Star for his combat deployment to Afghanistan, Max has dedicated his career to solving problems. During his term in Congress, he recorded a number of accomplishments, including securing funding to provide healthcare for 9/11 first responders and to fight the opioid epidemic, and leading efforts to identify and counter violent white supremacist groups.
‍When the Covid pandemic struck, Max ensured his constituents had access to drive-through testing sites and deployed with the U.S. Army National Guard to assist New York City's pandemic response. He is credited with turning a Staten Island psychiatric center into an emergency hospital for Covid patients.
‍Following the 2020 elections, Max served in the Biden administration as the senior advisor on Covid to Secretary of Defense Lloyd Austin. Max was responsible for coordinating the Department of Defense's internal Covid response as well as its support to the national and global effort. For his service in the Pentagon, Max received the Secretary of Defense Medal for Outstanding Public Service, which is the second-highest award presented by the secretary of defense to non-career federal employees.
‍Prior to his election to Congress, Rose served as a decorated Army infantry officer, deploying to Afghanistan as a Stryker platoon leader. After leaving full-time military service, Rose served as director of public engagement for Brooklyn District Attorney Kenneth Thompson. Rose led an initiative known as "Begin Again," helping thousands of New Yorkers erase outstanding warrants for minor offenses that were concentrated in underserved areas. 
‍Max also served as chief of staff at Brightpoint Health (now a member of Sun River Health), providing medical services to the poor and homeless at one of the largest federally qualified health center systems in New York State. Rose continues his military service today as a major in the Army Reserve.
‍Max graduated from Wesleyan University with a bachelor's degree in history and earned a master of social science from the London School of Economics. His decorations include the Ranger Tab, the Combat Infantryman Badge, a Bronze Star, and a Purple Heart.
‍Max is married to Leigh Byrne, and they are the loving parents of their son, Miles.