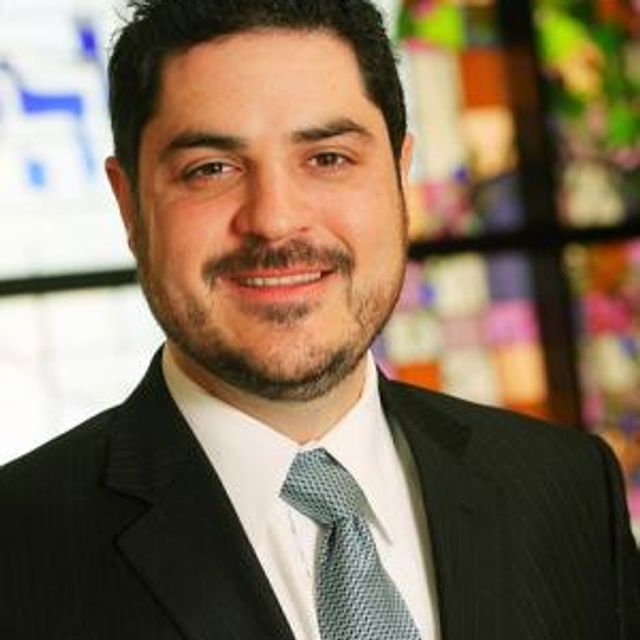 Rabbi Noah Zvi Farkas is a clergy member at Valley Beth Shalom, the largest Jewish congregation in the San Fernando Valley. He was ordained at the Jewish Theological Seminary of America in 2008, where he won numerous academic prizes in the areas of Jewish Philosophy and Talmud. He is a faculty member of the Florence Melton Graduate Studies Program and is a guest lecturer at the American Jewish University. Los Angeles County Supervisor Sheila Kuehl appointed Noah to the Los Angeles Homelessness Services Authority as a which oversees the regional strategy between public and private partnerships to end homelessness. He has been featured on NPR as a change maker and a rising voice of Jewish leadership.
Before coming to VBS, Noah served as the Rabbi at Congregation Beth Israel in Biloxi, Mississippi, where he helped rebuild the Gulf Coast Jewish community after Hurricane Katrina. Under his leadership the congregation reformed its board structure, built a new building, and worked with civic officials to ensure the Jewish community's future in Southern Mississippi.
While in Rabbinical School, Rabbi Farkas served as a Chaplain for the United States Navy Reserve during Operation Iraqi Freedom. Rabbi Farkas worked with military families of all faiths to prep them for deployment and to help them spiritually and emotionally when they returned home.
Noah is a social entrepreneur, launching Seminary Leadership Project, which has trained hundreds of Jewish clergy nationwide to create social change through JOIN for Justice, where he also serves as a board member. Rabbi Farkas is also the founder of Netiya, an interfaith organization that works on food issues in Los Angeles, and boasts a membership of over forty congregations. He is also the founder of VBSNextGen, which creates a home Jews in their 20s and 30s at Valley Beth Shalom through innovative learning and social programs.
Rabbi Farkas publishes widely on topics of spirituality, social justice, millennial engagement. For two years he had syndicated column in The Forward that focused on food and Jewish spirituality called "Turning the Tables." He is a regular contributor to the Jewish Journal and speaks nationally at conferences. He is the author of The Social Action Manual: Six Step to Repairing the World. He is currently writing a book about the Binding of Isaac.
Most recently, Rabbi Farkas lead a two-year campaign to address homelessness in Los Angeles county. He galvanized a coalition of churches and synagogues along with many other organizations to work with Los Angeles County to pass historic legislation that will move hundreds of millions of dollars to build affordable homes. He lives in Encino with his wife Sarah and four children.