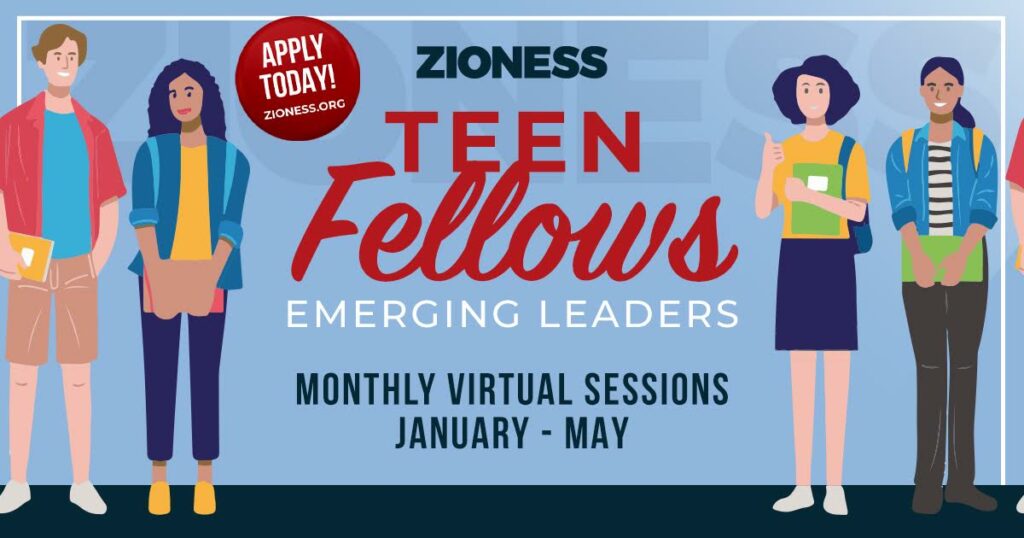 Want to stay up to date on opportunities for teens with Zioness? Sign up here.
Zioness Teen Fellows: Emerging Leaders is designed for 11th and 12th graders and open to students across the country. Through monthly virtual sessions, students will explore their Zionism, social justice commitments, and opportunities for progressive activism. The program will feature speakers working at the front lines of issues including antisemitism, gender and LGBTQ+ issues, climate justice, and more. This leadership program will inspire students to show up in progressive spaces as proud Zionists and equip them with a deep understanding of the most urgent issues being addressed by the progressive movement today.
We accept 18 young leaders to be a part of each Zioness Teen Fellows: Emerging Leaders cohort.
Monthly sessions are select Sundays, January through May. Are you, or do you know, a young person prepared to step into leadership in this movement? Now is the moment to connect to passionate young leaders across the country ready to learn, be inspired, and take the next step in their activism as proud Zionists.
Sign up here to be the first to know when applications re-open for our Teen Fellows: Emerging Leaders program, and to hear about other programs and opportunities specifically geared toward teen Zionesses.