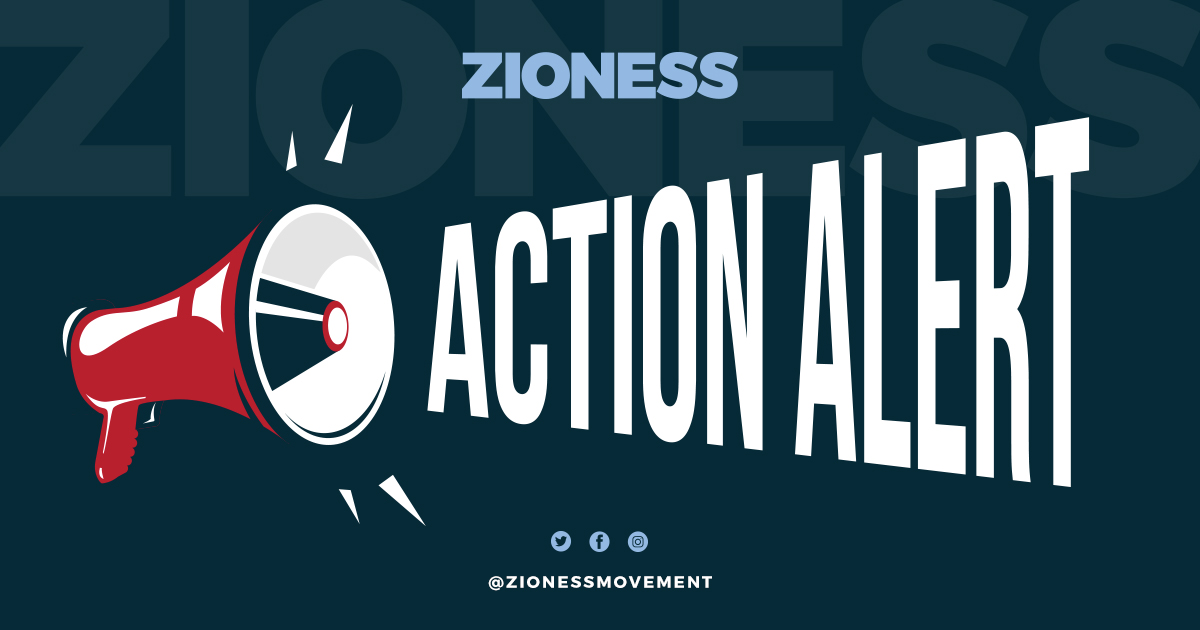 Dear Congressmembers Bowman, Tlaib, Bush, Newman, Levin, Omar, Pressley, and Ocasio-Cortez, and Senator Sanders,
We write on behalf of tens of thousands of progressive American Jews who are deeply passionate about the fight for social, racial, economic, gender and environmental justice in America. We write to you specifically because you are endorsed by Sunrise Movement, whose DC chapter yesterday publicly stated its refusal to engage in "future coalition spaces with Zionist organizations." While the national Sunrise Movement has now distanced itself from this statement, they have not addressed the essential issue: that Jews who support the existence of the State of Israel must be welcomed in social justice spaces. Given the increasingly normalized antisemitism in our progressive movement, we write to ask you to publicly and explicitly commit to inclusive, intersectional organizing that welcomes all committed activists, including Jewish activists––the overwhelming majority of whom identify as Zionists.
American Jews are politically active, engaged, and proud of our demonstrated commitment––historical and contemporary––to justice, equity and equality. American Jews are Zionists because Zionism today means supporting Israel's right to exist as a Jewish state, a safe haven for a consistently persecuted minority community. For Jews, who make up less than .2% of the population of the world, Israel is not only the homeland of the Jewish people, but the literal promise that "Never Again" means never again. Most Jews also hold profound hope that we will see a Palestinian state alongside the Jewish state in our lifetimes. But attacking Jews as "Zionists" is attacking Jews for believing in Jewish sovereignty and Jewish safety.
This is why an attack on Jews as Zionists is explicitly antisemitic. It ascribes ideological positions to people by virtue of one thing: their Jewishness. It targets Jewish leaders in a way that progressives would not––and should not!––target leaders from any other group. It focuses exclusively on the demonization of Israel, and attempts to pit the entire progressive movement against progressive Jews, attacking them, not for their support of any actual policy or action of the Israeli government, but for their belief that the State of Israel has the right to exist at all.
That there are self-identified anti-Zionist Jews involved does not excuse or negate the clear antisemitism in attempting to push prominent, highly respected, passionately progressive Jewish leaders off the stage––and push their Jewish constituents out of the progressive movement. While some claim that anti-Zionism is not antisemitism, invoking "Zionism" to smear and deplatform Jewish leaders at a rally for voting rights in America is plainly, incontrovertibly, anti-Jewish.
Anti-Jewish animus has been rising around the globe and American Jews have been feeling the effects in painful and personal ways. Maligning our communal leaders emboldens the forces of white supremacy that target all marginalized communities, and which find power in dividing the progressive movement against itself. Kicking out Jews from social justice spaces––including those who believe that Israel has a right to exist––will not help Palestinians, but it will harm efforts to fight on behalf of vulnerable people, in Washington, DC and everywhere.
We urge you to use your voice to take a stand against divisive bigotry and recommit our movement to the urgent fight for environmental justice, voting rights, and the protection of our representative democracy.
Sincerely,
Zioness Movement